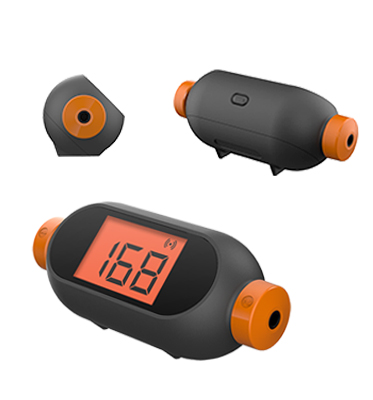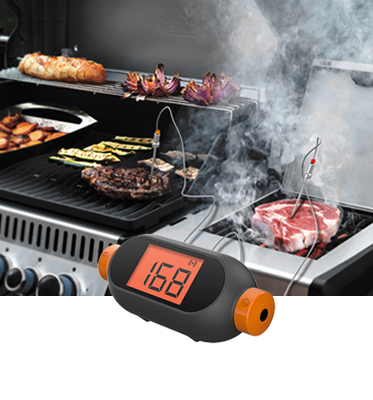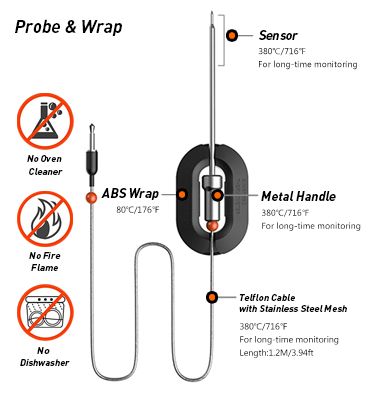 Step into the new age of cooking,grilling,and baking with this Premium Wireless Meat Thermometer!

Men and women certainly agree on one thing;this meat thermometer Bluetooth kit is a lifesaver.

It's an indispensable accessory to have by your side when you're cooking/baking up a storm or out on the patio grilling and smoking your favorite foods.

For years,my kitchen drawer was filled with an array of old-fashioned meat thermometers.

Not only were they a pain to use,but talk about inconsistent readings!

I have this little Bluetooth speaker in my kitchen that I love. I'll put on some music or a podcast while I'm whipping something together for the family.

That speaker inspired me to create this BBQ thermometer.

I knew there were a few other wireless meat thermometers out there,but they all looked and functioned the same it seemed like.

My goal was to create one that looked just as good it worked. This BBQ Bluetooth thermometer has that "wow" factor.

Most brands only come with a few meat probes and have a very weak Bluetooth connection range.

This one comes with 2 probes,two clamps,and has an extra-long 328-foot Bluetooth range.

Save your batteries for the remote controls in your home. You won't need them with this thermometer. It comes equipped with a rechargeable built-in Lithium battery (3.7V 600 mAH).

The IPX5 waterproof rating ensures that you can grill rain or shine too.

If accuracy is your main concern,then you've come to the right place. When the app alerts you that your desired temperature has been reached,you're all set. There's no need to double-check.

On top of all that,every meat probe thermometer set comes with a 1-Year Warranty.

Grilling season is here,so click the "Add to Cart button to relax and cook with confidence!